It was very relaxing to get some sleep over night in a comfy bed and after a short breakfast (cereals with milk), we started our way to the competition halls.
Travelling by train gets easier each time, the biggest difficulty is to find the correct price for the station you want to travel to. Then you just buy a ticket with the corresponding price and use it to enter and leave the train system. For the next day it will be even easier as the organisers will be handing out train tickets to RoboCup participants so that we don't have to queue at the ticket machines anymore.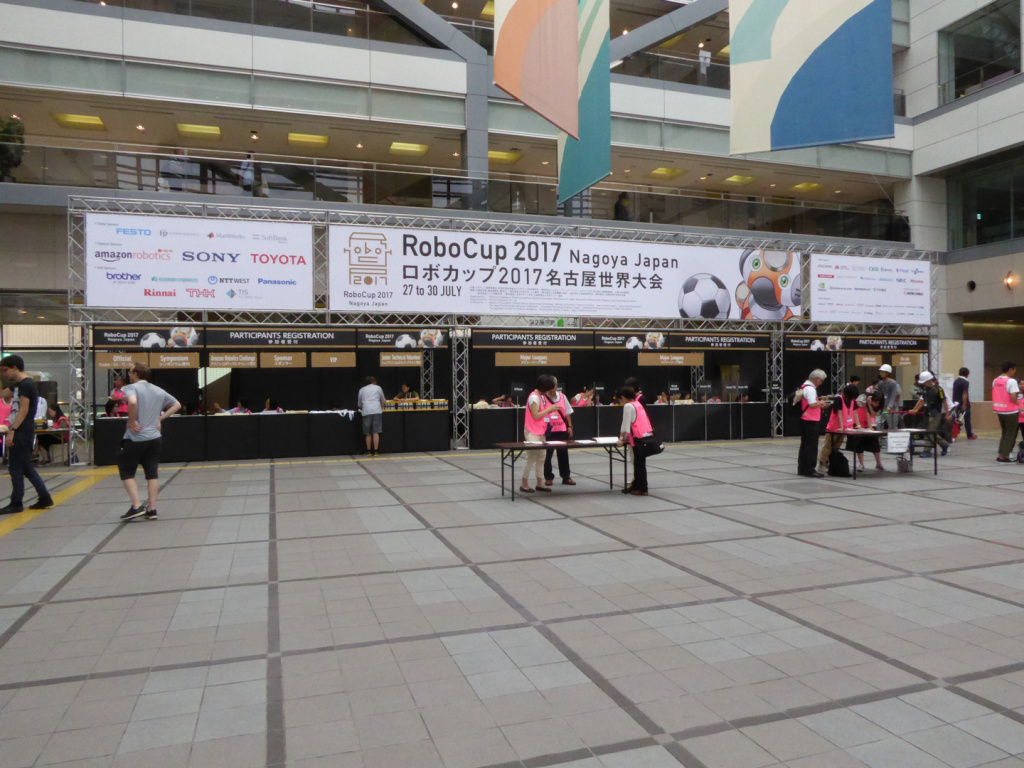 Arriving at the venue we quickly saw that the organizers prepared a lot to avoid mistakes of some previous RoboCups. The registration area was clearly laid-out and it took us only a few minutes to get our team badges and train vouchers. We found the competition fields to be fully prepared, too, and quickly started to set up our team tables.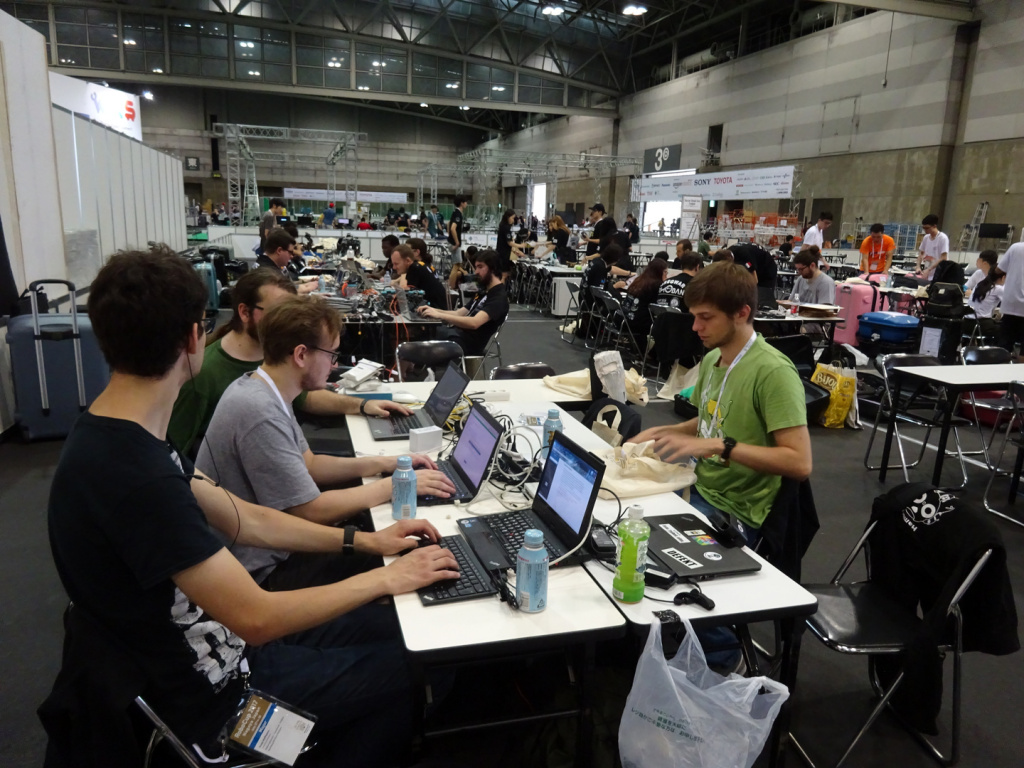 Next on our schedule:
Calibration of the camera to adapt to the light in the hall
Making sure the robots survived the travel fine and are able to start the system
Testing the walking
Robot Inspection by the Technical Committee