The new semester has begun and with it our preparations for next year's contests. Even though our reportings on this site came to a full stop after we dropped out of the world championship, we kept conversing and interchanging with other teams. Our presentation about the new ROS-architecture during the symposium also was a great success. After a short recreation-phase in the summer, we went back to our normal shedule by September. Our first project in the new semester was a cooperation with the "Gymnasium Walddörfer", a secondary school in Volksdorf. Together, we hosted a school project week for students in the IT-profile and let them have a peek into the field of robotics. In October we prepared a part of the trial studies, where prospective students could try out studying in computer science during their holidays. During the same week we presented two of our projects at the "Informatik-Expo": The new ROS-architecture in our league and the ImageTagger, a tool for labeling images.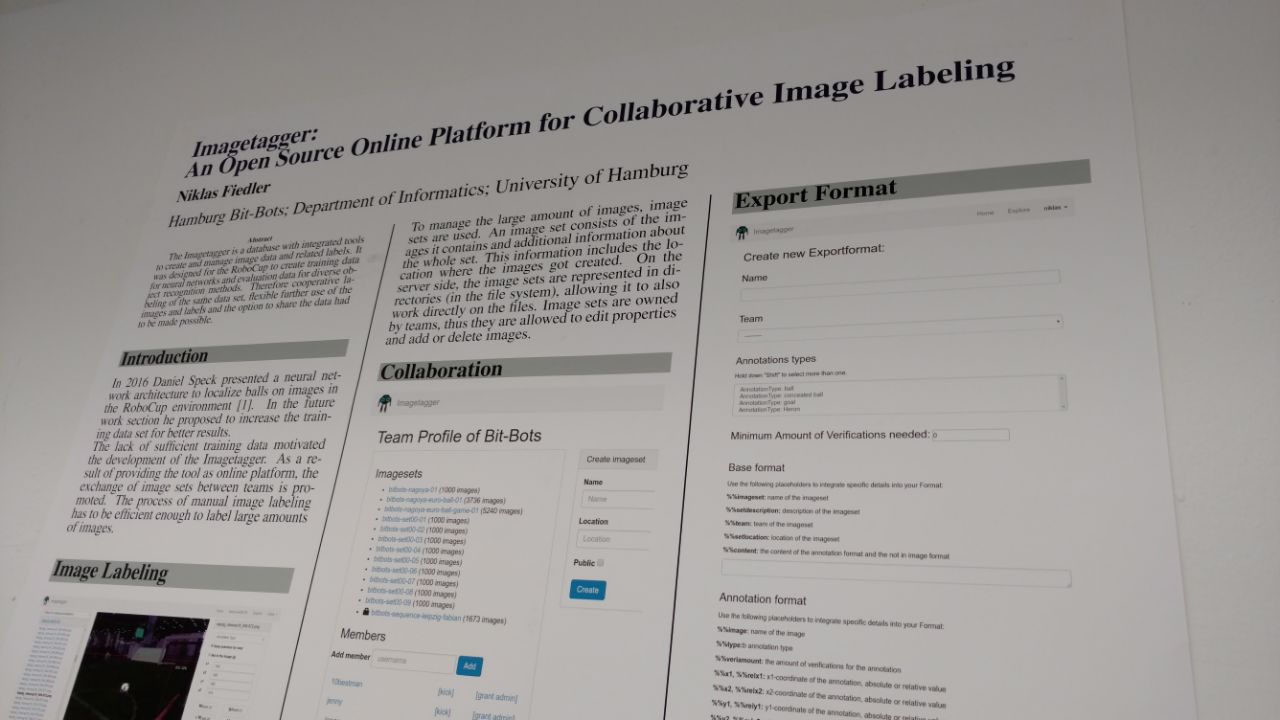 We also participated in the "lange Nacht des Wissens" again, this year at a panel discussion of the legal studies faculty.
In December we will visit Bordeaux for a weekend to take part in the 5th international Humanoid Soccer School, hosted by team RHOBAN, the current world champion in our league. We're happily looking forward to an lively exchange.