We just had our first official game which we played against THMOS. We went in confident, but there are always surprises that can stop us. For example in the last few days we had an issue where we had a single "," too much, which crashed our entire robot. As there is no way to fix any problems once the simulation has started, surprises can always happen.
However we got lucky and our software worked really well. Our opponents did not get as lucky. They had an issue where their robot just fell over at the start and slid off the map.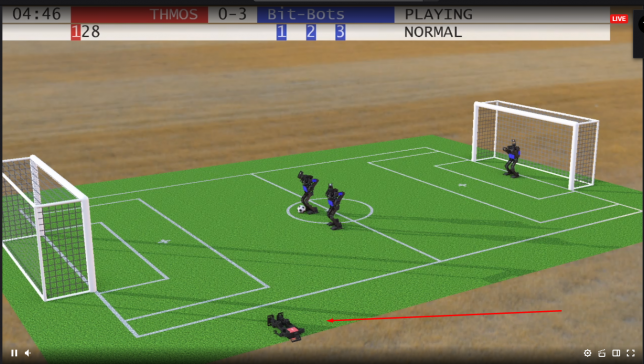 We managed to score a convincing 12:0 victory and are excited for our next games.