[originally written by: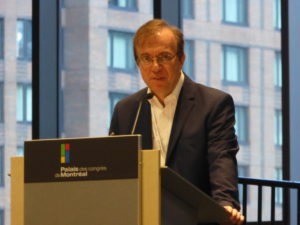 When the world championship was officially started with the opening ceremony on sunday, the president of the RoboCup federation found proper words when he thanked the attending teams for their effort in setting up the required materials and fields.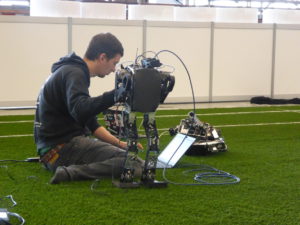 Regardless of all that, our team, of course, also worked on our robots and software. Seeing how our robots walked was great, because of how stable it is compared to last year. They are now able to walk all across the field without any trouble. On the first setup day, Marc was the first to put a robot onto the field. Accompanied by astonishment from the whole team, the robot just strolled across the field. He was not even bothered by any twists and turns or a side step. What a difference to last year! This strongly contributed to the motivation of our team. A lot of work over the last year went into our vision and ball detection, which also has paid off. We were also able to demonstrate our ImageTagger to other teams and make it attractive to them. The paper that was written about the ImageTagger by Niklas, Marc, and Norman Hendrich was also accepted for the RoboCup Symposium (a short conference ensuing the RoboCup). Other than that, we are working on all kinds of small problems and are looking forward to the rest of the RoboCup.